Contact Information:
Telephone ........ 202-536-2345

Facsimile ........ 202-536-3046





Metro Information:
Our office is located AT the Q-Street (North) exit of the Dupont Circle Metro stop.
We are situated directly above Kramerbooks.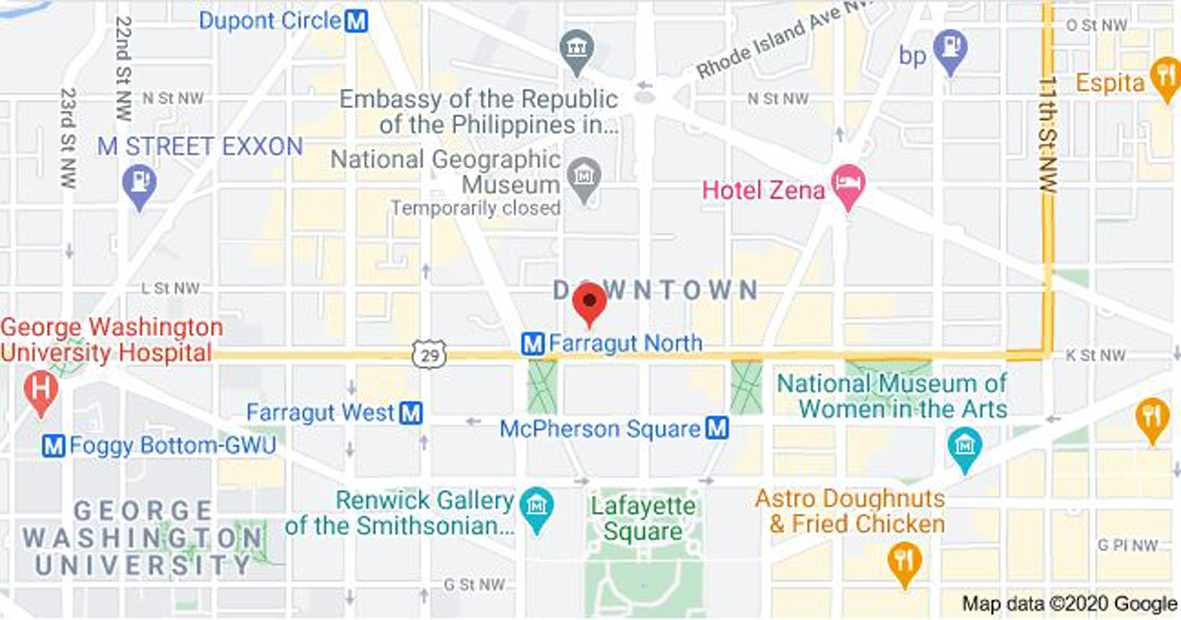 (Click to enlarge Google Map)



Driving Information:
For specific driving directions, please enter your information into the form:



Parking Information:
Here is a link to comprehensive parking information for Kramerbooks, which is located directly below our office. Included is an option to book your desired parking online.